Hot Hair Colours for Summer
Choose a stunning new hair colour for summer - choose from beautiful Ronze Hair, Smoky Ombre or Copper Balayage plus lots, lots more...!
Hairstyle Ideas for Brides & Bridesmaids
You've bought your dress, found the perfect shoes and have chosen your bridesmaids... but how are you all going to wear your hair? Check out our guide to perfect wedding hair here...
Prom Hair Ideas
Look no further than Gavin Ashley Hairdressing for inspiration when it comes to your prom hairstyle. We have some gorgeous looks that will make you feel like the belle of the ball!
Inspiring Spring Hair Trends for 2017
All the latest must have Spring hairstyles including the top trending rainbow hair colouring technique and 90s inspired grunge hair looks!
How to Get Rose Gold & Silver Grey Hair Colours
Rose gold and silver grey hair colours have taken social media by storm, with many celebrities sporting them... but how do you actually get YOUR hair to look this good?
The Hottest Hairstyles for Gents
Which gents' hairstyles are trending right now? Check out the results of a recent poll and find inspiration in our gallery of images...
Top Trending Women's Hair Styles & Colours
Which hair cuts, styles and colours are proving the most popular as we head into 2017? Check out our gallery to find out which hair styles are hot, hot hot!
Fancy A New Look for 2017?
A New Year deserves a fresh start so why not start 2017 with a gorgeous new hair cut, style or colour at Gavin Ashley Hairdressing?
Winter Hair Colour Trends
As we enter the winter months, what better time to embrace a great new hair colour?
How to Get Healthy Hair
You can use the best shampoos and conditioners money can buy, but for really healthy looking hair you need to feed it from the inside out!
Summer Blondes
Do you fancy going a bit blonder over summer? Check out our sensational blonde hair colours and let us help you find the perfect colour for you.
Quick & Easy Beach Hair
Check out our quick and easy beach hairstyles for you to recreate in time for your summer holiday!
Frizz-Free Summer Hairstyles
Fed up with frizzy hair? We bring you some great hairstyles to try and tame your locks, plus news about our latest hair smoothing treatments...
Festival Hair Styles & Ideas
The festival season has arrived. Check out our festival-inspired hairstyles to give you inspiration for days of sun and music...
Bohemian Hairstyles for Summer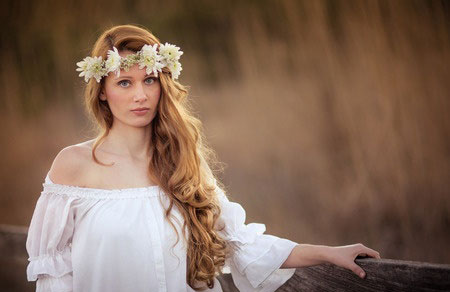 Bohemian wavy hairstyles and messy plaits and braids are the ultimate look for summer. We share with you our favourite styles.
Summer Hair Colour Trends
Are you ready for a new hair colour? We bring you the five hottest hair colours for summer!
Cool Hair Cuts For Men
Check out our top five cool hair cuts for men to get you looking on-trend for 2016!
Hairstyles With Fringes
Fancy a new hairstyle but not brave enough to have a cool short hairstyle yet? Why not try out a fringe to give you an up to date look?
Give Your Hairstyle Staying Power
How can you keep your curls from drooping? What's the best way to keep your plait in place? Check out our top tips...
Cool Blondes
The latest range of blonde hair colours from Goldwell have one thing in mind... to make you look cool and hot at the same time!
Wedding Hair Ideas
Congratulations to those of you who are planning on getting married. We can help the bride and the bridal party look sensational with a beautiful bridal hairstyle. Check out our wedding hair ideas here...