What is balayage hair colour & why does it dominate the hair world?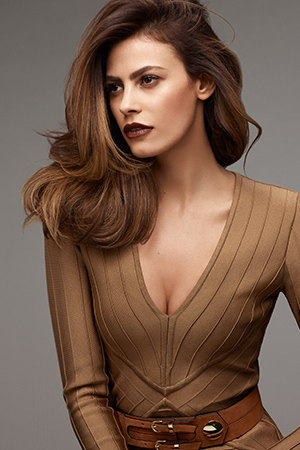 The great thing about balayage is that it can work on everyone – find out why balayage is the most asked for hair colour at Gavin Ashley.
Introducing – All Soft Mega Range From Redken
Hydrate thirsfty hair with the new All Soft Mega range of professional products from Redken.
Spring Hair Care Tips!
Is your hair looking and feeling a bit unloved? Follow our top tips to get healthy, glossy locks.
Gavin Ashley Hairdressing 'Highly Commended' in Bury Free Press Awards!
Gavin Ashley Hairdressing 'Highly Commended' in Bury Free Press Awards!
Hair Colour Trends for 2018
Want to change your hair colour for 2018? Take a look at all the top hair colours taking us into the year ahead...
Redken 'No Blow Dry Cream' at Gavin Ashley
Want a speedy soloution to help with blow drying your hair? The new must have No Blow Dry Cream "air-dry stylers" from Redken are a must!
Get the look: Platinum Blonde & Silver Grey Hair Colour
Platinum blonde hair colours, pretty silver balayage and steely grey shades are in high demand - find out which blonde hair colour is for you...
Hair Colouring Techniques Explained
Have you ever been confused as to what hair colouring service you should ask for when you make your appointment? Read on to find out all you need to know...
Easy Beach Hairstyles
Going away this summer & looking for a quick & easy hairstyle? Read our guide to the coolest holiday looks for 2017...
What Hair Colour Best Suits My Skin Tone?
Find out how you can enhance your hair colour and complement your look simply by choosing the correct hair colour!
New Limited Edition GHD Wonderlust
Can you remember life before hair straighteners? No neither can we!! Check out the NEW Wanderlust Collection Available now at Gavin Ashley.
NEW!! Pureology Hair Thickening Products
Are you looking for a solution to your fine hair? Read our article to find out about the NEW!! FullFyl 3-Step Thickening System by Pureology.
Summer Hair Problems Solved
The arrival of summer may well bring warm weather, but our holiday habits can also cause havoc with our hair! Read our guide for lots of top tips on how to keep your hair looking healthy this summer.
Top Festival Hairstyles for 2017!
Worried about how on earth you are going to keep your hair looking festival chic without showers or straighteners? Check out our guide to all the coolest festival hairstyles.
Hot Blonde Hair Colours for Summer 2017
Do blondes have more fun? Why not find out for yourself by going blonde this summer?!
Pureology & Redken Professional Haircare
We are delighted to be full stockists of Pureology and Redken professional haircare products - let us help you find your perfect products!
Well Done Marie!
Congratulations to Marie, she is now a fully qualified assessor. Well done !!
Hot Hair Colours for Summer
Choose a stunning new hair colour for summer - choose from beautiful Ronze Hair, Smoky Ombre or Copper Balayage plus lots, lots more...!
Hairstyle Ideas for Brides & Bridesmaids
You've bought your dress, found the perfect shoes and have chosen your bridesmaids... but how are you all going to wear your hair? Check out our guide to perfect wedding hair here...
Prom Hair Ideas
Look no further than Gavin Ashley Hairdressing for inspiration when it comes to your prom hairstyle. We have some gorgeous looks that will make you feel like the belle of the ball!
Inspiring Spring Hair Trends for 2017
All the latest must have Spring hairstyles including the top trending rainbow hair colouring technique and 90s inspired grunge hair looks!