Top Hair Ideas for Brides & Grooms
Wedding Day Hairstyles for Brides and Grooms at Gavin Ashley Hair Salon, Bury St Edmunds
We know how important it is for you to look and feel your very best on your wedding day no matter if you are the bride or the groom.
That's why the bridal hair experts at Gavin Ashley hair salon in Bury St Edmunds will endevour to find the perfect wedding day hairstyle for you. From glamorous wedding day curls for brides to groomed hair looks for men, at Gavin Ashley we specialise in wedding hair styles and are sure to create a dream wedding hairstyle you will love.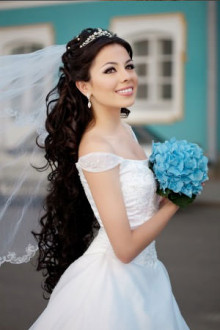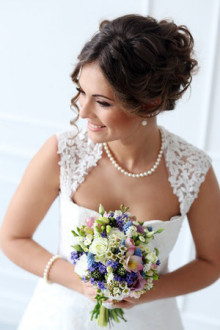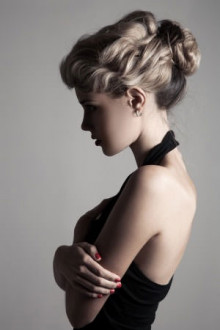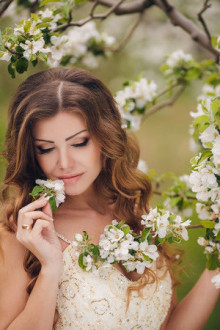 Wedding Hair Consultation at Gavin Ashley
The experienced braidal hair experts at Gavin Ashley hairdressers in Bury St Edmunds highly recommend a pre-wedding hair trial, which enables you to experiment with different styles and find one that you are 100% happy with.
It's also a perfect opportunity to chat about brightening up your hair colour, in our Bury St Edmunds hair salon we specialise in Balayage and can give you sun kissed highlights or the latest ombre hair colour with darker roots and lighter ends.
Why not enjoy a pampering hair treatment such as Olaplex to ensure your locks look healthy and glossy and are in tip top condition for the big day?
Top Wedding Hair Tip
Create a mood board and showcase your hair inspiration by tearing out your favourite bridal hairstyle photographs from magazines, or create a Pinterest board for us to look at. This is without a doubt the best way to share your wedding hair ideas, and allows our team of wedding hairdressers in Bury St Edmunds to get a real idea of how you want your wedding day look to be.
Wedding Day Grooming Services for Men at Gavin Ashley Hair Salon in Bury St Edmunds
Both modern and traditional hairstyling for gents' look great as a wedding day hairstyles for men however if you prefer a modern, bearded tousled look we can create that too.
Grooms are you looking for the best wedding day hairstyles for men? If you are seeking inspiration for a brand new hairstyle, or are feeling trapped in your existing haircut, let our experienced gents' hairstylists at our Bury St Edmunds hair salon take care of your locks.
Why not organise a day out with your best men and enjoy some quality time together? We offer excellent barbering and mens' hairstyling services at our Bury St Edmunds hairdressing salon and can create well-groomed men's hairstyles that include slicked back men's haircuts, gent's haircuts with quiffs, and layered tousled hair looks for longer hair.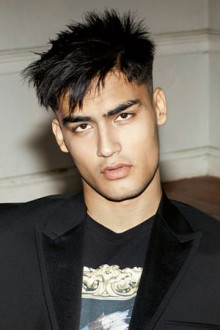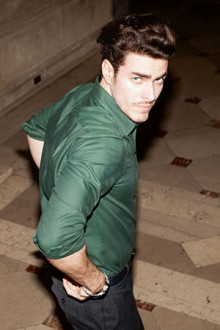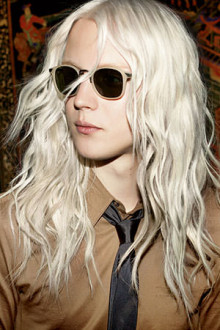 Wedding Day Hair Styles for Brides at Top Hair Salon in Bury St Edmunds
Plaited Hairstyles For Brides –
Are you looking for wedding hair styling ideas that contain plaits and braids? The expert hairstyling team in Bury St Edmunds Gavin Ashley hair salon will create a stunning hairstyle unique to you.
Plaits are an easy simple addition to any wedding hairstyle and can turn a sleek tied back bridal look into something that is a more creative hair look.
There are lots of different plaited hair looks to choose from including fish tail plaits, chunky boho braids or soft, delicate girly twists.
Bridal Bun Hairstyles – The ballerina bun is a super versatile modern bridal hairstyle that can be worn as a smooth chignon for an elegant look or can be left loose as a messier bun hairstyle.
Why not add a pretty ribbon that matches the colour and theme of your wedding to make this bridal look ultra girly?
Curly wedding Hair Ideas –
Walk down the aisle looking and feeling gorgeous with a sensational curly or wavy hairstyle.
No matter if you want cascading wedding day curls, a big bouncy blow dry that creates a voluminous bridal look or soft tousled waves at our hair salon in Bury St Edmunds we will create your dream wedding hair style.
Book Your Wedding Day Hair at Gavin Ashley Hair Salon in Bury St Edmunds
Call 01284 754 066 to book your wedding hair appointment with the bridal hair specialists in our Bury St Edmunds Hair salon.
Don't forget to take a look at our salon late deals where we offer amazing last minute appointments with big discounts at your favourite Bury St Edmunds hair salon.
Did you know? We have special hair colouring days where new clients can save 20% on Hair Colour.