Cool Hair Cuts For Men
Men's Hair Trends at Gavin Ashley Hair Salon, Bury St Edmunds
Calling all men! If you've been wearing the same hairstyle for years, why not have a change? We take a look at the top five fashion-forward hairstyles for men to inspire you when it's time for your next hair cut at Gavin Ashley Hairdressing in Bury St Edmunds.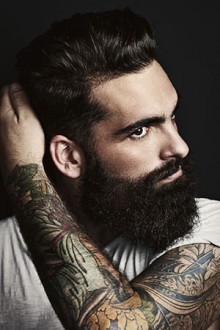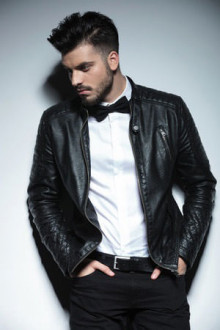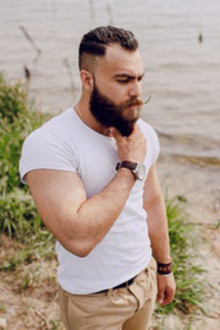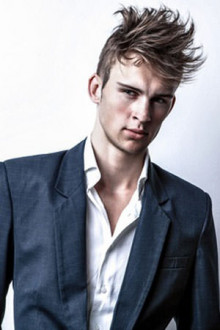 1. The Buzz Cut
The Buzz Cut is shaved or very short at the sides, with hair on top swept forward.
Remember the early version which sparked a generation of young men wearing hair swept over their faces? This is a cooler update on that style!
The short length makes it easy to maintain and this style looks great when you work in a little texture for a messy, understated look.
2. The Skin Fade with Quiff
The basic concept of a skin fade is to have your hair shaved or cut very short at the sides but getting longer as it reaches the top of your hair. Your hair on top will be much longer and can be styled into a quiff, worn flat or worn in spikes or with texture.
Ask your stylist for a #2 or #3 on the sides and to fade your hair from there upwards so it gets slightly longer as it reaches the top. Anything longer than shaved sides and you won't get this look.
There should still be some length on top, but it's up to you as to how high you wear your quiff.
3. The Disconnected Undercut
With the Disconnected Undercut, the sides of the hair are either cut extremely short or shaved – usually to one length all round – which creates a noticeable contrast between the sides and the top of the hair. Hence the title 'Disconnected'.
If you are in doubt as to which style will suit you, talk to your stylist. We can help you work out the perfect hair cut for you.
4. Beards
Less of a hairstyle and more about facial hair but we have to report that beards are likely to remain a firm favourite with gents – at least until Summer 2016.
If you fancy a change, hide that razor and start growing your beard now!
Looking for a great men's hairstyle to match your bearded look? Wear your hair a little longer, with a side parting and slick it back with some pomade, or ask for a disconnected style like the image here (see left).
5. Curly Hair For Gents
If you have curly or wavy hair it will need regular maintenance to look good. Your stylist can create a fabulous and masculine hairstyle by cutting layers into your curls to make it more manageable.
We can also create an undercut or skin fade to give you an on-trend look.
When it comes to styling curly hair, our expert stylists can show you the right hair products and give you some great styling tips.