Blonde hair colour – your questions answered
All You Need To Know About Going Blonde – Top Tips from Gavin Ashley Hair Salon in Bury St Edmunds
If you are looking to achieve the perfect blonde hair colour then visit the colour specialists at Gavin Ashley hairdressing in Bury St Edmunds. We have the skills, creativity and expertise to deliver stunning colours from vanilla blonde hues to platinum white shades.
Never visited Gavin Ashley before? We have some great hairdressing deals in Bury St Edmunds including 20% OFF hair colouring for new clients. Take a look at these stunning blonde hair colours carried out in salon by the very talented and skilled Charlotte & Marie.
we are the Hair Colour Experts near you
Bury St Edmunds
Stowmarket
Thetford
Will Blonde Hair Suit Me?
Achieving the perfect clean blonde hair colour takes knowledge and confidence so it is always best left to the professional hairdressers in Bury St Edmund's Gavin Ashley hair salon.
You can choose any blonde shade that takes your fancy, however it is advised to follow the advice from our expert stylists to get your dream look.
Here is a quick guide:
Light Skin Tones – Choose golden, strawberry or light blonde colours.
Medium Skin Tones – Opt for honey or golden blonde, beige blonde, and light blondes with warm tones.
Dark Skin Tones – Warmer, darker blondes work best such as caramels and golden blondes.
What Blonde Hair Colours Are On-Trend?
Blonde hair colour is always on-trend and there are so many different shades to choose from. The most popular right now are face framing highlights, balayage with a darker root colour and light blonde ends, platinum ice white blondes, and silver-grey tones.
What Blonde Hair Techniques Do You Offer?
At our Bury St Edmunds salon we offer the latest hair colouring techniques such as ombre, balayage and root stretching as well as classic colour services including full head highlights, half head highlights and T-section highlights. Toners for blonde hair, all over permanent or semi-permanent hair colour remain popular choices too.
Check out these hair colour terms to make it easier when booking your next hair colour appointment at Gavin Ashley;
Foiling/ Baby lights/ Microlights/ Scatterings
Flashlights or Colour Panels
All-Over Hair Colour
Glossing to Enhance Colour & Shine
Ombre, Balayage & Root Stretching
Colour Melting
Multi-Toning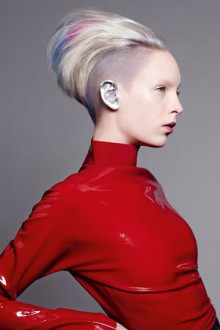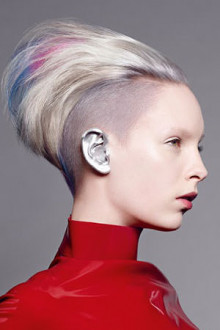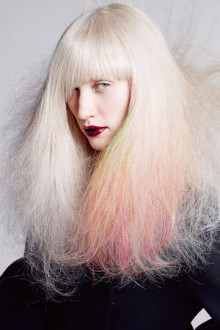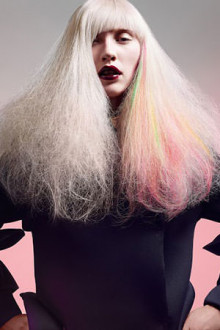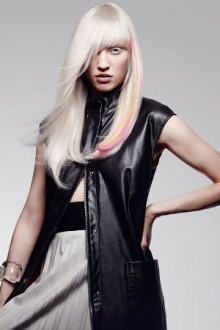 I Have Brown Hair – Can I Go Blonde?
Absolutely! Brunettes can transition to blonde but it's important to understand that it is a journey that can take time. Why not pop in for a hair colour consultation and we can explain the process, time, and colour that can be achieved.
Will Going Blonde Ruin The Condition Of My Hair?
No. The hair colour specialists at Gavin Ashley will never compromise the condition of your hair and will suggest the best professional hair care products and strengthening treatments to protect the integrity of your locks.
We offer the revolutionary Olaplex hair treatments which help to repair & protect hair during the colouring service. Your colourist can add the treatment directly to the colour mix or as a stand-alone hair treatment at the back wash. There is also a weekly conditioner that you can purchase to use at home.
We also have a number of strengthening shampoos available to strengthen colour-treated hair (also great if you suffer from dry hair or split ends!)
What Are The Benefits of Having Blonde Hair?
Blonde have more fun right?! With so many beautiful blonde hair colours to choose from you can have fun with your hair colour and experiment with adding different tones and shades of colour to your hair.
From beach babe blonde highlights to caramel blonde balayage and ice white platinum blonde shades – we have a colour that you'll love.
Are There Any Disadvantages To Having Blonde Hair?
If you have changed your hair colour from brown to blonde then regular maintenance appointments are a must to keep your colour looking fresh and vibrant. If you want a low maintenance blonde hair colour opt for highlights or balayage with a darker root colour.
You may find that a colour toner is needed to keep your blonde hair bright and looking great. Your experienced Gavin Ashley stylist will advise you on how often you will need your hair colour touched up.
Why Should I Use A Purple Shampoo?
Prolong the life of your blonde hair colour and keep it looking bright & bold for longer with the NEW Redken Blondage range available now at Gavin Ashley hairdressing salon in Bury St Edmunds.
This new range of colour enhancing shampoos and conditioners are designed to prevent blonde shades from looking washed out, brassy and faded. These specially formulated shampoos contain colour pigment and are designed with coloured blonde hair in mind!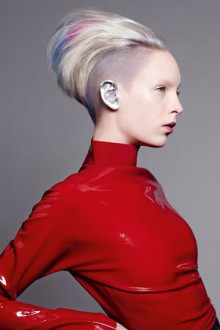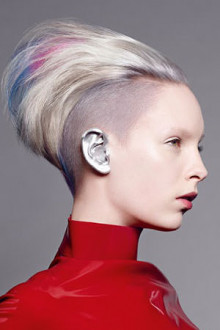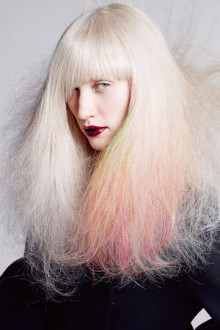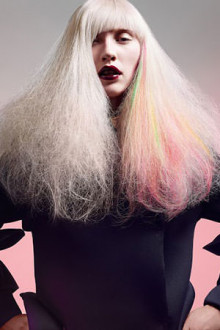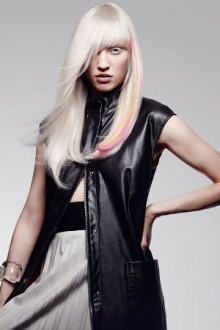 How Do I Remove Brassy Tones From My Blonde Hair?
A toner is a great tool for neutralising unwanted yellow or brassy tones from blonde hair. Just like a purple or violet-toned shampoo, a toner can neutralise the brassy shades, while also adding shine to your hair.
Do You Offer Colour Correction Services at Gavin Ashley?
Yes. If you've had a hair colour disaster with an at-home hair dye kit, we can help correct your hair colour problems. Ensure you book in for a consultation prior to your actual hair colour appointment so we can discuss the best course of action to get your locks looking healthy and a beautiful colour once again.
How Do I Book In For My New Blonde Hair Colour?
Call our salon on 01284 754066. Please remember that we offer free hair colour consultations and it is also important you come in for a simple patch test prior to any colour appointment.